Key workers bring a spark of kindness in Greater Manchester
Key workers bring a spark of kindness in Greater Manchester
As well as keeping power flowing across the region, key workers from Electricity North West are also working as volunteers to ensure people across Greater Manchester don't go without food.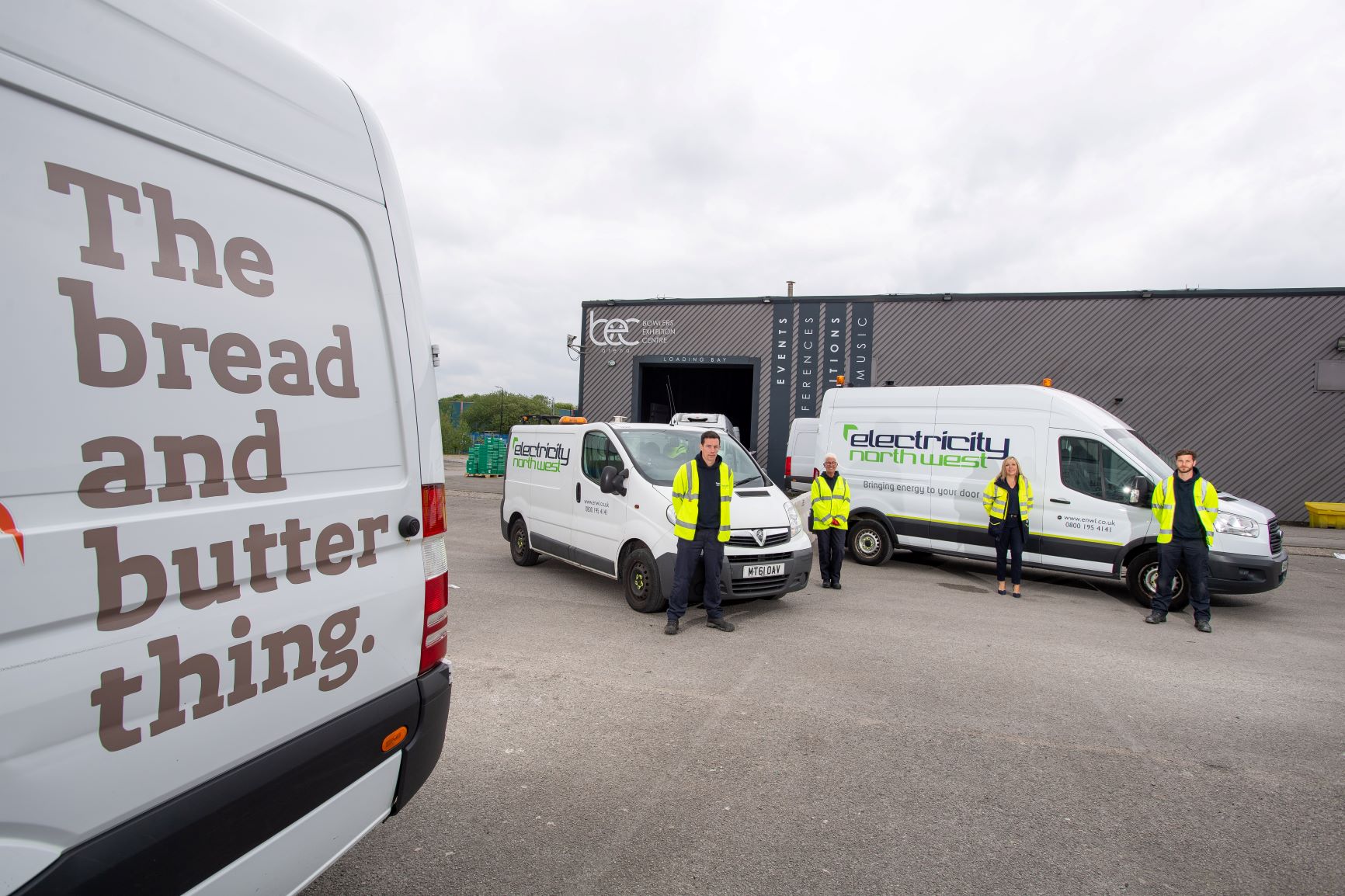 Colleagues from the power network operator have teamed up with charity The Bread and Butter Thing (TBBT) to deliver food bundles to families in and around the area.
On top of their critical role in managing the electricity network daily, two Electricity North West vans will also make trips around Greater Manchester delivering goods such as fresh fruit and vegetables to those in need.
Demand for the service is at an all-time high and the charity, which makes life more affordable for people on a low income as well as reducing food waste, has moved from its 5,000sqft Littlers Point facility to the 35,000sqft Bowlers Exhibition Centre in Trafford Park, to help cope with the sheer volume of food.
Engagement and partnership lead at Electricity North West, Jill Hendry, who helped set up the partnership with colleague Yvonne Frost, said: "I'm immensely proud Electricity North West is supporting The Bread and Butter Thing, it's a fantastic charity which provides a lifeline for families across the region.
"In what is an extremely challenging time for everybody, we wanted to give additional help and support where possible.
"Working alongside my colleague Yvonne, we've pulled together a rota to ensure our key workers can help out daily delivering fresh fruit and vegetables as well as maintaining the electricity network.
"We've had a tremendous response from colleagues who are proud to be serving communities in Greater Manchester."
Formed in 2016, TBBT, has grown to seven vans and 29 community partners and since the coronavirus pandemic, the charity is now delivering 55 tonnes of food, the equivalent to 130,000 meals per week to more than 3,700 homes.
Last year, the charity provided more than 1,800,000 meals to families in need across Greater Manchester and Rachel Reid-Fernandez, Operations Manager at TBBT, said: "We're enormously grateful for the support that the Electricity North West team are providing in helping us get TBBT daily deliveries out to our communities each day.
"We've seen a huge increase in need during the coronavirus crisis and we've more than doubled our operation to ensure that we can support families across the north of England. The logistics support from Electricity North West is vital in making this happen."
TBBT has more than 8,000 members across Greater Manchester and Darlington, collectively saving over £35,300 per week – about £1.8m per year.
For more information about the charity visit https://breadandbutterthing.org/ and for more information on Electricity North West's response to the current pandemic, visit www.enwl.co.uk/coronavirus.