Our advisory panels
Our advisory panels are an integral part of our Stakeholder Engagement Strategy. The advisory panels are made up of key external expert organisations and individuals that provide not only insights into our stakeholders' priorities and needs but also influences and shapes our business decisions.
Following discussions with our advisory panel members, we have enhanced our structures, processes and governance.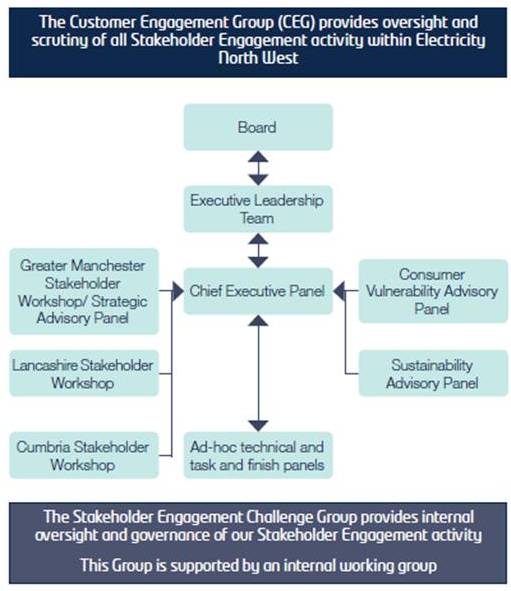 We have introduced our new chief executive panel that will provide a holistic view of our business and steer relevant issues into our sustainability and consumer vulnerability advisory panel to develop. To ensure we are reaching all our stakeholders around the North West we have also introduced our regional stakeholder advisory workshops in Greater Manchester, Cumbria and Lancashire.
With these new changes we have strenghtened and simplified our stakeholder engagement cycle, embedding it within our overarching company governance process and ensuring our stakeholders' priorities shape the way we operate and work. The diagram shows how each of these panels influences and drives decision making within the business.