Electricity North West supports thousands during coronavirus pandemic
Electricity North West supports thousands during coronavirus pandemic
The region's power network operator, Electricity North West is proud to have provided critical support to its customers and local communities when they have needed it the most during the coronavirus pandemic.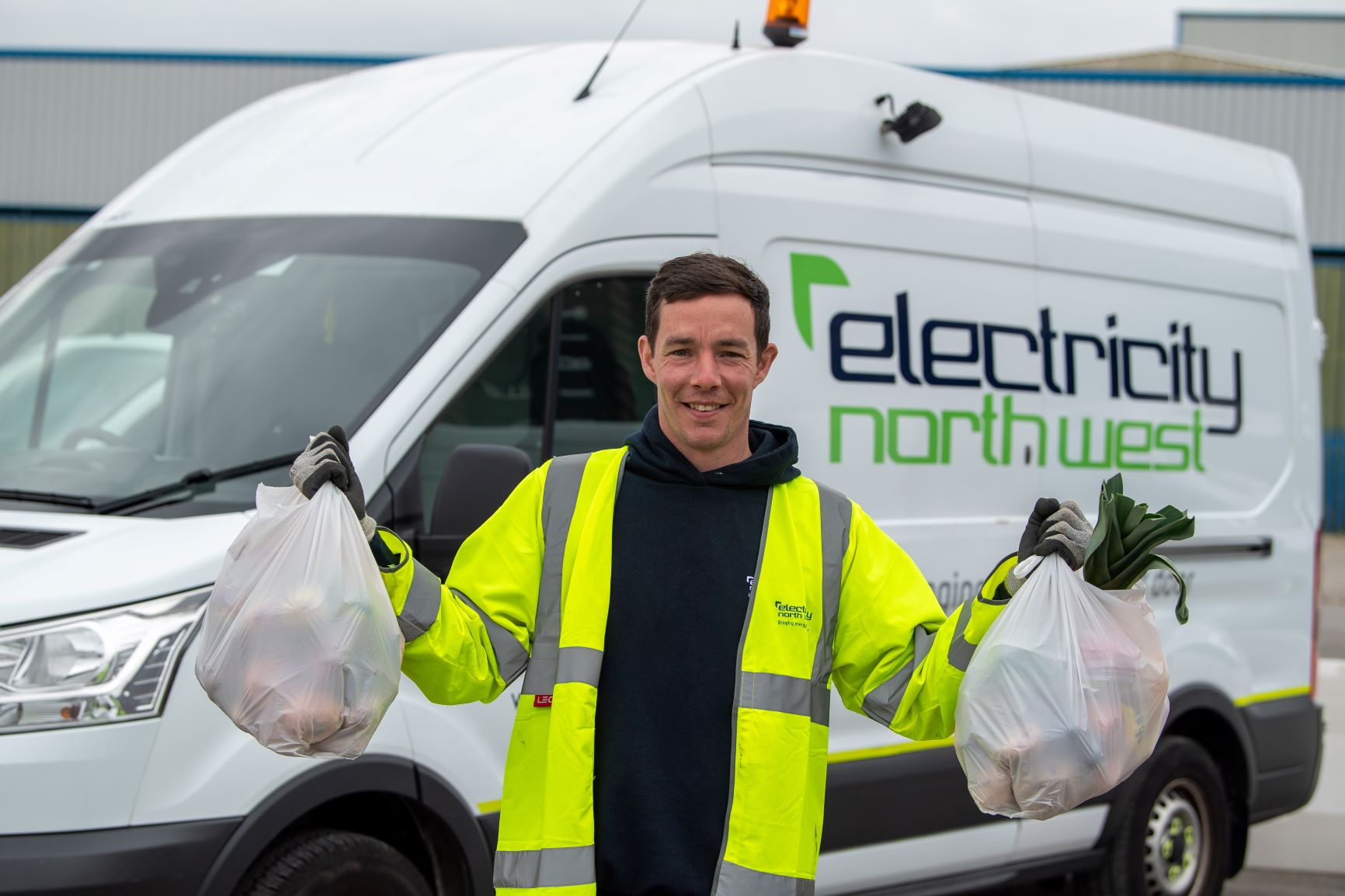 Since the pandemic was declared, Electricity North West has proactively contacted more than 55,000 people on its Priority Services Register (PSR) ensuring its most vulnerable customers are receiving the support and help they need when they need it.
More than £200,000 has also been donated to charities, organisations and partners whilst colleagues have volunteered more than 360 hours to help deliver thousands of food bundles throughout the region.
Stephanie Trubshaw, customer director at Electricity North West, said: "The pandemic has impacted each and every one of us on some level and as a leading business in the North West, we want to ensure that we are reactive as circumstances change to help those that need it the most in our communities.
"We are here to help and I'm proud of the role colleagues and the company play in assisting those in need throughout the pandemic, even when they themselves have been impacted."
Many charities have struggled with reduced donations, so Electricity North West has paid their yearly funding early to help assist with cash flow at such a critical time. By doing this, it means organisations have been able to adapt and redirect funding to support specific local projects throughout the pandemic.
Electricity North West continues to deliver more than 2,000 food parcels throughout the region working with charities such as The Bread and Butter Thing and The Salvation Army.
In addition, the organisation has also donated more than £235,000 to charities such as The Trussell Trust, partners including, Age Concern and Ambleside Parish Centre and organisations like Burnley Boys and Girls Club, Connect4U Ltd CIC and Groundwork Greater Manchester.
Electricity North West's PSR is a free service offering extra support to those customers who may need it during a power cut.
For more information about Electricity North West's Priority Services Register, visit www.enwl.co.uk/priority and for more information about Electricity North West's coronavirus response, visit www.enwl.co.uk/coronavirus.