Disconnections
As a National Electricity Registered Scheme (NERS) accredited Independent Connection Provider (ICP) you can now carry out disconnections as part of new connections.
As a NERS accredited ICP, you can now carry out all but two of the steps involved in the disconnections process. To find out more please read through our user guide and take a look at the high level flow process below.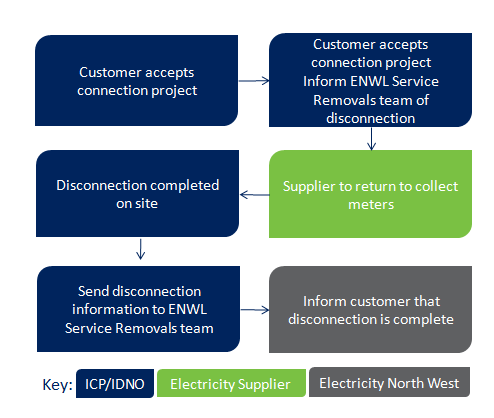 Apply now
If you prefer, you can apply and we can arrange the disconnection for you.
Apply now
Contact us
If you have any specific questions about our process, get in touch.
Contact us