Power restored to 27,000 properties as engineers continue to make repairs (11:15am update)
Power restored to 27,000 properties as engineers continue to make repairs (11:15 update)
Power has been restored to more than 27,000 properties after severe gales and heavy rain damaged the region's electricity network.
Engineers from Electricity North West battled through treacherous conditions brought by Storm Ciara to carry out vital repairs after substations were flooded and overhead lines were damaged by trees and debris.
More than 200 extra engineers were drafted in on Sunday to assist with repair work and Electricity North West proactively texted 93,000 customers on its Priority Services Register and answered more than 5,000 calls from its customers.
While the weather conditions have eased, experts at the region's power network operator are still closely monitoring the weather with more strong winds forecast along with sleet and snow.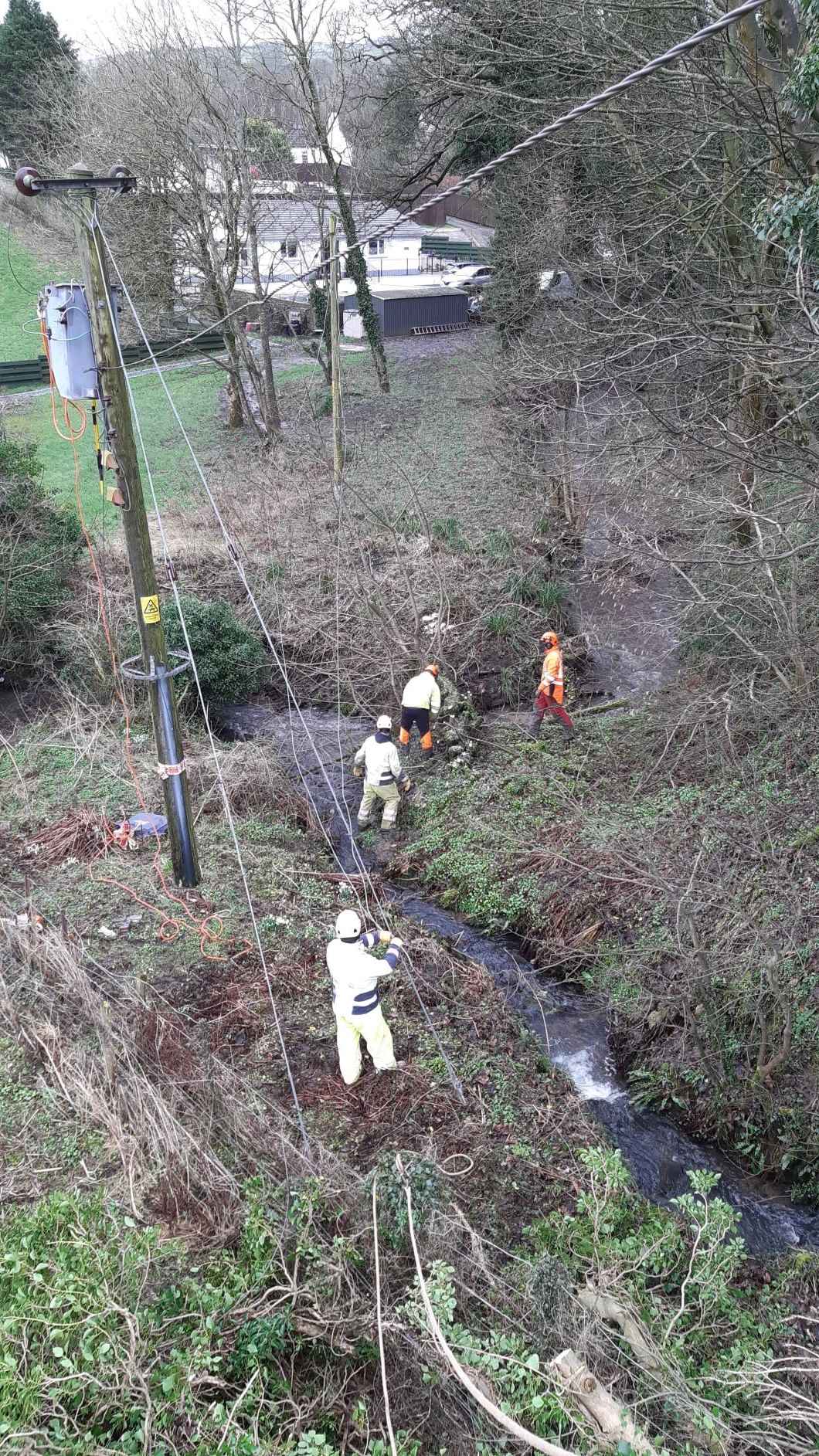 Sam Loukes, Incident Manager and Electricity North West, said: "Sunday was extremely busy and I want to thank colleagues who worked late into the night to ensure power was restored to our customers.
"I want to thank customers for their patience and support they showed as engineers worked to restore power supplies as quickly and as safely as possible.
"The conditions were some of the worst we have seen for five years, however, I'm really pleased with how we handled Storm Ciara and our advanced planning certainly paid off.
"Across the country more than 750,000 properties were left without power so we're pleased our network here in the North West has held up well and our preparations reduced the impact.
"Storm Ciara is now passing, however more bad weather is forecast, we will continue to monitor the weather closely, have engineers on standby and ensure we are well prepared for more blustery conditions."
You can view any live power cut information in the region on Electricity North West's website here, get in touch on Twitter or Facebook, or by calling for free on 105 from any phone.
Electricity North West offers extra support to customers through their Priority Services Register. For more information and to register visit www.enwl.co.uk/priority .
Customers can stay safe and prepare themselves in the event of potential power cuts by following the simple advice here www.enwl.co.uk/power-cuts/helpful-tips .
You can see how Electricity North West prepares the network throughout the year by watching this video.