Power network back to business as usual after two storms hit the region in two days
Power network back to business as usual after two storms hit the region in two days
Electricity North West engineers have restored power to around 36,700 customers in Cumbria and north Lancashire after the region was hit by both Storm Ali and Storm Bronagh bringing severe gales and heavy rain.
The power network is operating as business as usual, with only 40 customers off in the North Lakes due to the second storm, Storm Bronagh, and they will be restored today.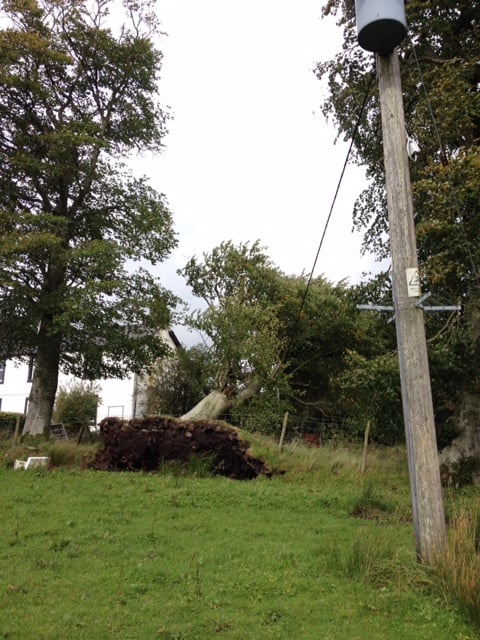 The final 45 customers impacted by Storm Ali were restored before 11pm last night and our engineers will continue to repair any damage to the network caused by flying debris and fallen trees.
More than 400 free hot food and drinks have been provided to customers without power in Cumbria. For updates on locations please visit Twitter and Facebook.
Chris Fox, network systems manager for Electricity North West, said: "I'm incredibly proud of our engineers who have battled the extreme weather over the past couple of days to get power restored to our customers.
"We'll be closely monitoring the weather today and throughout the weekend as there is still a yellow Met Office weather warning for wind for our region.
"I would really like to thank our engineers for their hard work and also our customers for their support and patience as we worked hard to restore their power under difficult conditions."
If customers see any lines down, or branches or debris hanging from lines, Electricity North West is urging them to stay away and call them as soon as possible on 105.
Customers should visit www.enwl.co.uk/powercuts for more information, or follow Electricity North West on Facebook or Twitter. Customers can also call Electricity North West on 105 to report power cuts.
Electricity North West offers extra support to customers who need it through its Priority Services Register. Customers can register online by visiting www.enwl.co.uk/priority or calling Electricity North West on 105.
For advice on how to be prepared and stay safe please visit www.enwl.co.uk/power-cuts/dealing-with-power-cuts.
Photo taken in Newcastleton. To view photos showing the extent of the damage caused by the severe weather visit our Flickr page.