Green homes grant
The Green Homes Grant is an initiative to create greener homes, generate jobs and lower bills for customers.
Homeowners and landlords in England can apply for a grant from the government towards the cost of installing energy efficient and low-carbon heating improvements to homes, which could help save up to £600 a year on energy bills.
There are two levels of the grant, the first requires a contribution from the home owner and the second is fully funded, depending on circumstances.
Up to £5000 is available to any homeowner or landlords. The grant will cover up to two thirds of the cost of qualifying improvements to their property.
Up to £10,000 is available to homeowners. This covers up to 100% of the cost if you or a member of the household receives a qualifying benefit or has a medical condition or the family is on a low income.
The scheme commenced 30th September 2020 and the voucher for the improvements must be redeemed by 31 March 2021.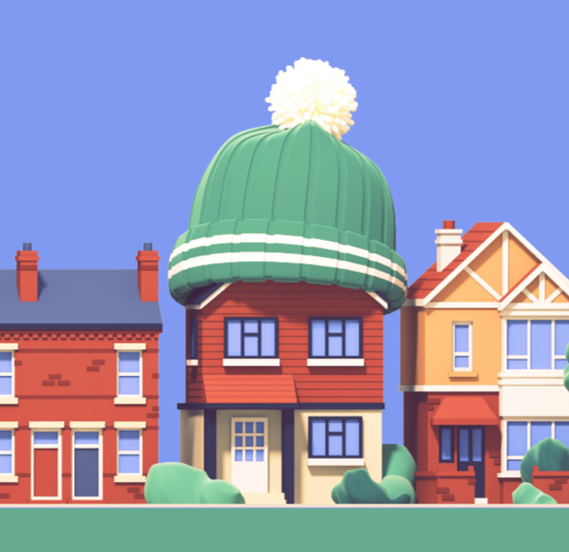 To qualify for the financial support, you need to install at least one 'primary' improvement. You can also use your voucher to help cover the cost of secondary improvements. The grant for the secondary improvement is capped at the value of the grant provided for the primary measures.
Primary improvements include;
Insulation, including solid wall, cavity wall, underfloor, loft or roof insulation. Insulation for a park home is also included.
Low-carbon heating, including air-source, ground-source and hybrid heat pumps, solar thermal systems and biomass boilers, which provide renewable ways of heating your home.
For example if you receive a £1000 voucher for a primary measure such as a cavity wall insulation, you will be able to receive a maximum of £1000 for a secondary improvement.
Secondary improvements include;
Double or triple glazing, or secondary glazing, but only if you currently have single glazing. It won't cover replacement double glazing.
Energy efficient doors, where you're replacing single-glazed or solid doors installed before 2002.
Heating controls and insulation, including appliance thermostats, hot water tank thermostats, hot water tank insulation, smart-heating controls, zone controls, delayed-start thermostats and thermostatic radiator valves.
Green Homes Grant
Apply for a government grant towards the cost of making energy efficient improvements to your home. If you need assistance completing your application or have a question our Welfare Team will be happy to help.
Apply today