Coronavirus
Keeping your energy flowing
We recognise that customers may have questions about the impact of Coronavirus (COVID-19) on the service they receive and may contact suppliers. This note is to provide information on the steps Electricity North West is taking to minimise the impact on customers.
We are taking the pandemic seriously and our job is to keep electricity flowing safely to customers' homes and businesses. We understand our service is likely to become even more important should customers be advised to self-isolate, work from home or support a family member.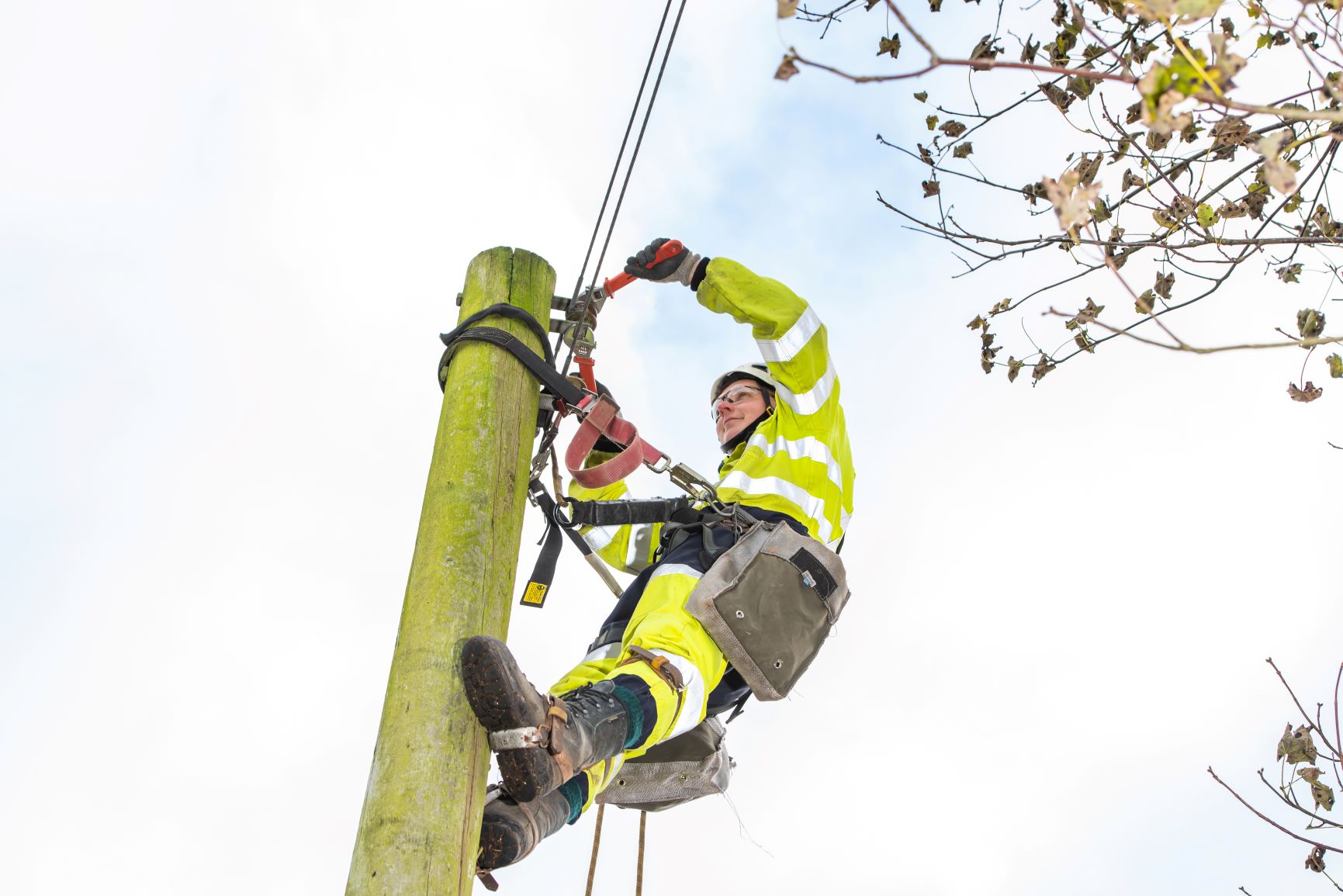 We have extensive and robust business continuity plans which have been developed over a number of years to minimise the impact on our customers. These have been reviewed and refined in specific response to the latest information on Coronavirus. We are working closely with Government and Ofgem as well as the Energy Networks Association to ensure a consistent industry-approach. Any significant updates will be shared here or on our social media channels.

In the event of a power cut please visit our live power cut information pages, social media channels or call us on 105. Customers should sign up to the Priority Service Register (PSR) if they need additional support during power cuts.

We will continue to work with industry colleagues and Government to ensure the support and help is available for customers in the North West.

You can read more about the wider industry response at www.energynetworks.org/coronavirus.
Responding to power cuts and carrying out essential maintenance
We know that the vast majority of people will be working from home, self-isolating, and may also have children at home, meaning we're all relying on electricity in our homes more than ever.
As usual, and as we do 365 days a year, we'll be monitoring and responding to issues across our whole network 24/7 to keep your power flowing, including responding to power cuts, wherever and whenever they happen.
At a time like this it's vital that our engineers carry out maintenance and inspections on the power network, adding the resilience that we will all need over the coming weeks and months. We are a critical service and the work we do is fundamental to the country's effort to managing this pandemic well. This includes inspecting cables, installing new equipment, and cutting back trees near to lines that can cause power cuts.
For our engineers carrying out this critical role, there are certain situations where power must be removed from properties to allow our teams to work safely. All this work reduces the risk of unplanned power cuts in future.
We are reviewing our planned programme of essential work to keep the power flowing in the longer term and are assessing all work on a case-by-case basis. If you have been notified of a Planned Supply Interruption and you are concerned about the impact, please let us know by using our dedicated webform. The information you provide will help us to react accordingly.
Where possible, we will ensure that these planned interruptions do not last longer than five hours. If the work cannot be completed within five hours then we will aim to provide a generator to keep power on for affected customers.
Not all work can be postponed or cancelled, and if it is, it may cause longer and more disruptive power cuts in the weeks and months ahead. If you have any concerns, please get in touch with us using the contact form.
Let us know if you are affected
If your property is affected by a planned service interruption, please let us know using our webform.
Read more
Electricity North West committed to keeping the power flowing during Coronavirus pandemic
Engineers from the region's power network will continue to work throughout the Coronavirus pandemic to keep power flowing to homes.
Read more
We are sharing the following images on social media to reassure and inform our customers