Our people
Click on the images below to find out more about our people.
Moheeb Ahmed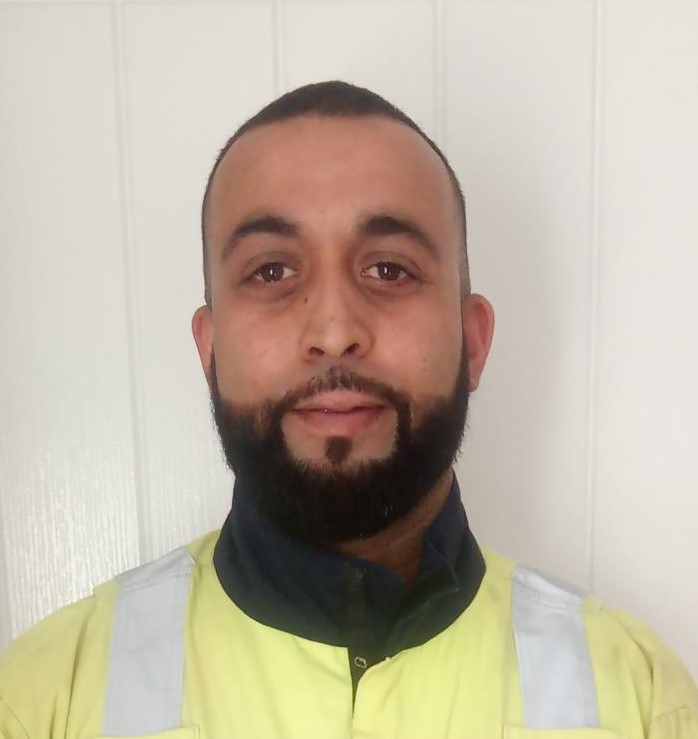 Hi, my name is Moheeb and I'm a civil electrician at Electricity North West.
I joined the company as a cut-out engineer four years ago, which involves carrying out maintenance work and upgrading our customers' service equipment to support the smart meter rollout. In my current role I carry out rewires and maintenance work on the lighting and power circuits at our substations.
As a Muslim, I've always felt fully supported at work by my manager, my team and the company, who encourage me to be proud and practice my religion.
My team are really supportive. We all champion each other's differences and work flexibly around our big holidays. They always cover during Eid and Ramadhan and in return I work at Christmas and Easter. It works really well.
Muslims pray five times a day every day, but the most important prayer of the week is 'jumah,' or 'the day of gathering', on Friday afternoons which can last up to 40 minutes. My team understand the importance of Friday prayers to me. They enable me to schedule my work appointments around jumah to ensure I can complete my work and worship.
This kind of support makes me feel like I belong. It creates a really positive working environment and motivates me to be the best I can be, giving confidence to me and others from minority backgrounds to be ourselves at work.
Jen Carter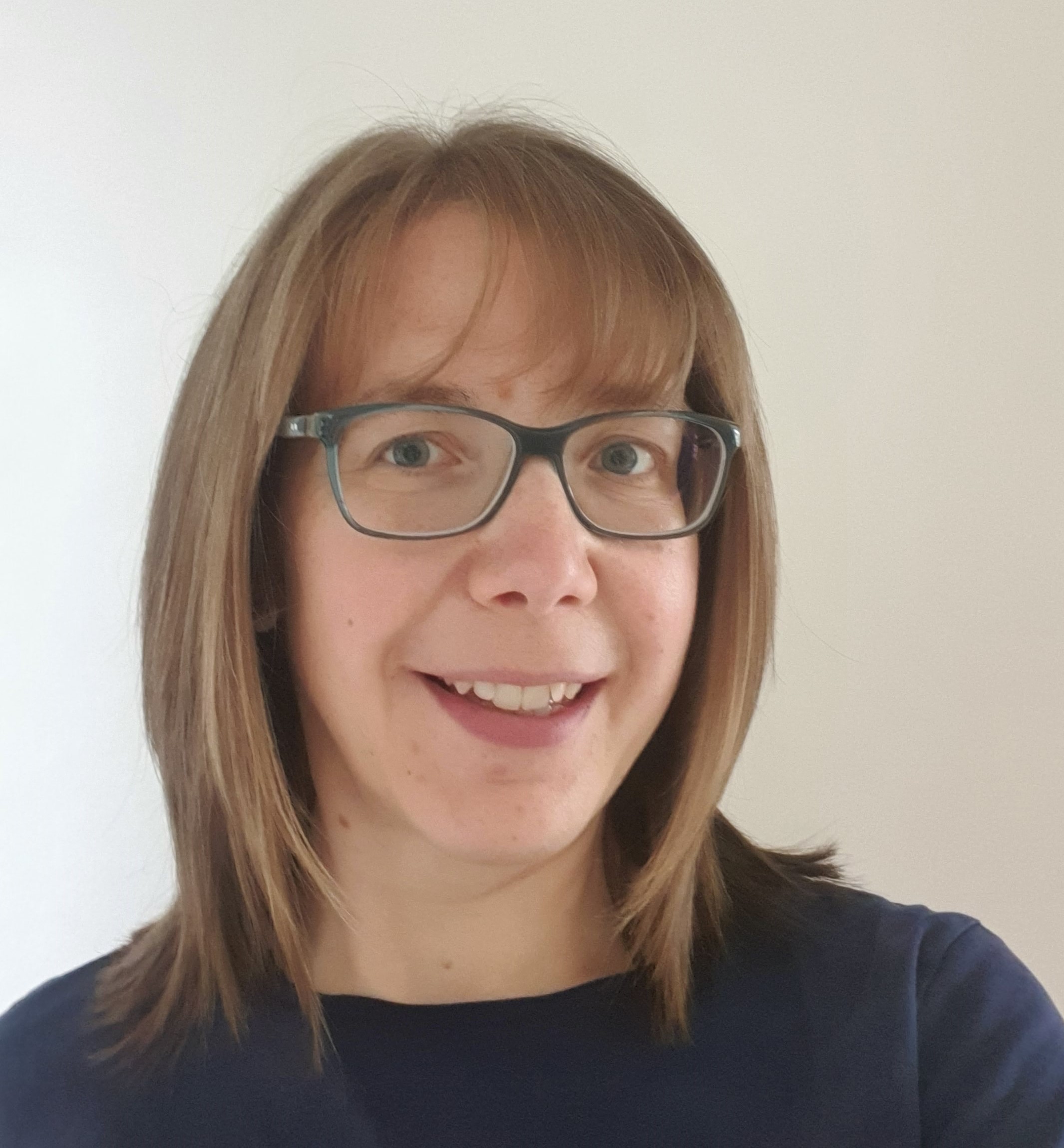 Hi, my name is Jen and I'm a member of the senior leadership team at Electricity North West.
I joined the company in 2015 as a regulation manager when my eldest son was two years old. It was important to me to be able to progress my career and spend time with my son before he started school. The company were happy to support me in this and we agreed I would work four days a week, even though the role was meant to be full time.
In early 2018 I returned from maternity leave after having my second son. Due to issues with my son's health, I needed to continue nursing after returning to work. I spoke to HR and a private room was made available for me to express during my lunch break. We now have several quiet rooms available across the business for breastfeeding mothers and anyone else who needs them. Nursing is a personal decision but it's great to be able to support parents' decisions when returning to work.
After returning from maternity leave I was still struggling with post-natal depression. The company supported me through this and made me feel comfortable sharing my story. Coming back to work really helped me and gave me something to focus on.
Electricity North West continues to support me to be the best I can. While working part-time, I've been able to get involved in many different and interesting projects and progress my career. I'm a better mum because of my work and being a parent has taught me more about leadership and people management than any course or textbook could.
Ged Flanagan
Hi, I'm Ged and I'm an internal communications officer at Electricity North West. I've worked for the company for 15 years. I live in Greater Manchester with my husband and our three-year-old son.
One of the great things about working here is the opportunity to move around between different parts of the business. Since joining the company I've worked in connections, innovation and IT before joining the internal communications team.
Shortly after we got married, my husband and I decided to adopt. Many will know that becoming a parent is life-changing, and I can't thank everyone at work enough for their support during this important time in my life.
I worked closely with HR to make sure the adoption policy reflected my rights as a same-sex adopter. They were very open, flexible and easy to talk to. I was happy to be part of the journey to improve the policy for others like me in future. HR have been doing great work to update our family-friendly policies to make them more inclusive. This is a positive step on our journey to become more inclusive.
As a same-sex parent some people assume I don't have the same responsibilities or outlook as a mother would because of my gender. But I understand that it can take time to venture away from social norms as we behave more inclusively.
Although it took ten years before I felt comfortable enough to be my true self at work, I'm proud to say I've never experienced any homophobic behaviour - and that's something we should all take pride in.
There's still progress to be made on our journey to make everyone feel like they can be their true selves at work and that's okay - as long as we're moving in the right direction and we keep learning.
Sam Loukes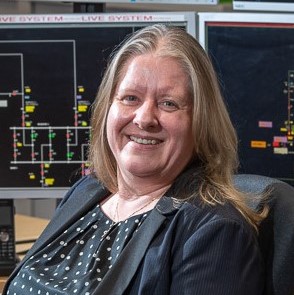 Hello, I'm Sam. I'm the vulnerability inclusion manager for Electricity North West.
I joined the company as part of the graduate engineer programme in 1997. The two-year IET-approved training course was a great opportunity to get to know all aspects of the business. It included internal and external training in engineering, personal development, mentoring from a senior leader and several placements.
Since completing the graduate programme, I've taken on a variety of roles including control room manager, outage planning engineer, connections liaison manager and transmission infrastructure solutions manager.
I have 70% hearing loss, but this has never prevented my progression in the company which has always supported me and provided special equipment when I needed it. My colleagues always go the extra mile to ensure that I can keep up with conversations – whether this is face-to-face or on a Teams meeting.
Throughout my career here I've received support from senior leaders. I've taken part in a number of internal and external training programmes which have helped me to gain great experience, qualify as a chartered engineer and develop my skills as a leader. I am proud to work for a company that recognises my disability and makes sure I have the tools and resources to thrive at work.
Abby Hilldrup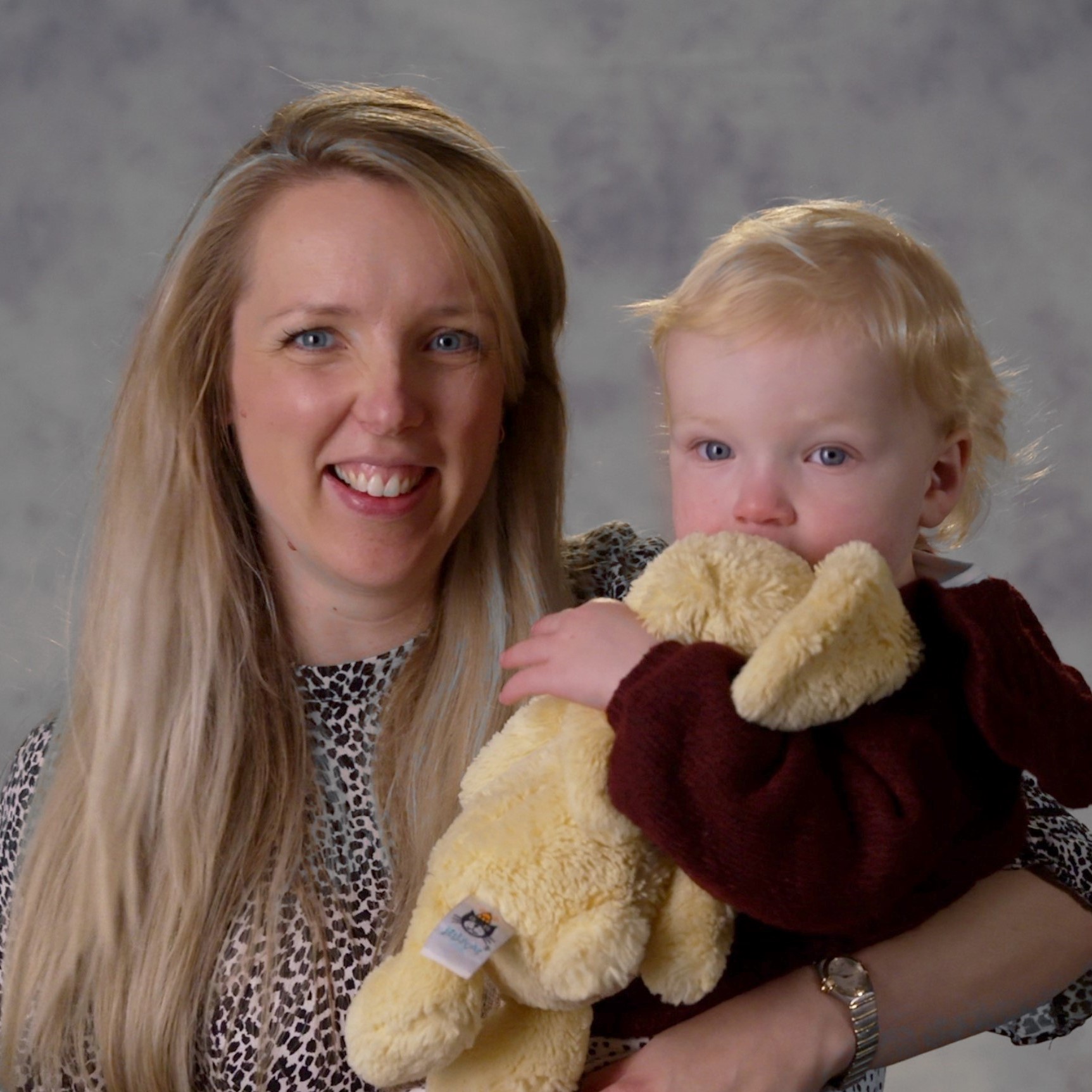 Hi, my name is Abby and I work in the HR team, here at Electricity North West.
Progressing my career has always been important to me and outside of work, I shared this same passion about being able to start a family.
Over the years I've taken part in so many great opportunities which have supported my career path. This most recently involved expanding my professional qualification through our further education programme, something which now supports me in my role.
While my career has been a focus, I've always been open and honest about wanting to start a family. We welcomed our daughter in December 2019 and I took advantage of the 12 months maternity leave.
I was excited about returning to work but knew I still wanted to spend time with my daughter. I talked to my manager about reducing my working hours and I submitted a flexible working request. My manager supported the request and we worked together to understand how the scope of my full-time advisor role could be adjusted to three days/week.
Having the work life balance that fits around family and still allows me to make a difference at work has been fantastic. I've always felt supported, motivated and included and this hasn't changed throughout my second pregnancy. While my return to work is over a year away, I'm already looking forward to coming back and getting involved in all the exciting opportunities there are here, irrespective as to whether you are full-time or part-time - this is what makes working here such a great place.
Geraldine Paterson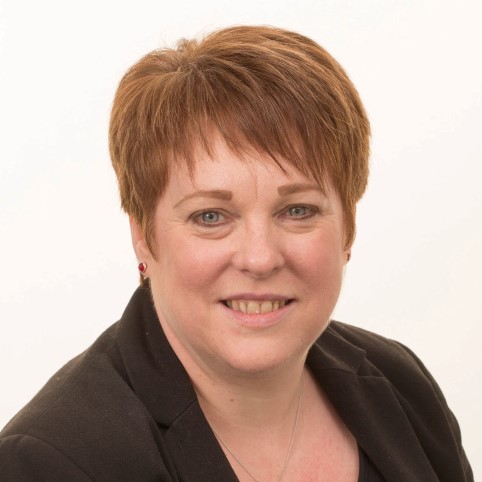 Hello, I'm Geraldine and I'm the innovation manager for Electricity North West.
I joined the company on the graduate engineer scheme in 1998. Over the two years of the training scheme I got to spend time in every area of the business and it was during this time that I realised how many different engineering roles a business like ours has. There are jobs where you are out keeping the lights on and "getting your hands dirty" and more office-based roles – there's a role to suit all types of people, skills and interests.
When I completed the scheme I joined our policy & standards team and was involved in writing the specifications for, and approving the use of, new transformers, switchgear and protection equipment. Following a number of years in Policy I moved into the Innovation team and took on roles managing innovation projects. More recently I've submitted applications and won funding for multi-million pound projects. I also represent the company at national forums.
Innovation in Electricity North West is about trialling and proving new technologies or ways of working to enable us to manage the increased electricity demand associated with the use of low carbon technologies such as electric vehicles and heat pumps. Being at the forefront of this unprecedented change in our industry and helping the country to reach net zero is really rewarding and interesting and I feel like I'm making a difference in the world.
I've always felt that Electricity North West provides a supportive environment to work in with lots of opportunity to learn new skills and build up valuable experiences.
Aasiyah Thava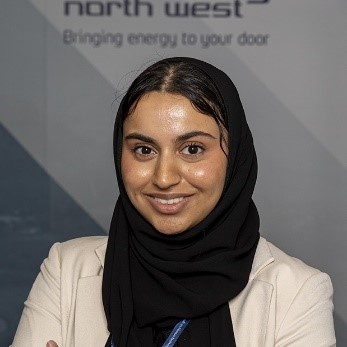 Hi, I'm Aasiyah and I'm a cyber security apprentice in the Electricity North West IT team.
My work entails understanding security concepts and technology and how to mitigate risks arising from cyber threats. This includes learning technical and non-technical skills to protect the organisation from cyberattacks or unauthorised access.
Working at Electricity North West as part of the younger generation is exciting as there's so much you can learn from the people around you and everyone you meet in the organisation is very approachable. I feel very supported knowing that I could speak to anyone in the business about my progression or even outside of work and they would be happy to help. As an apprentice, having a positive working environment has been one of the best things I could ask for as it has made me feel welcome and part of the team.
Cieta Davies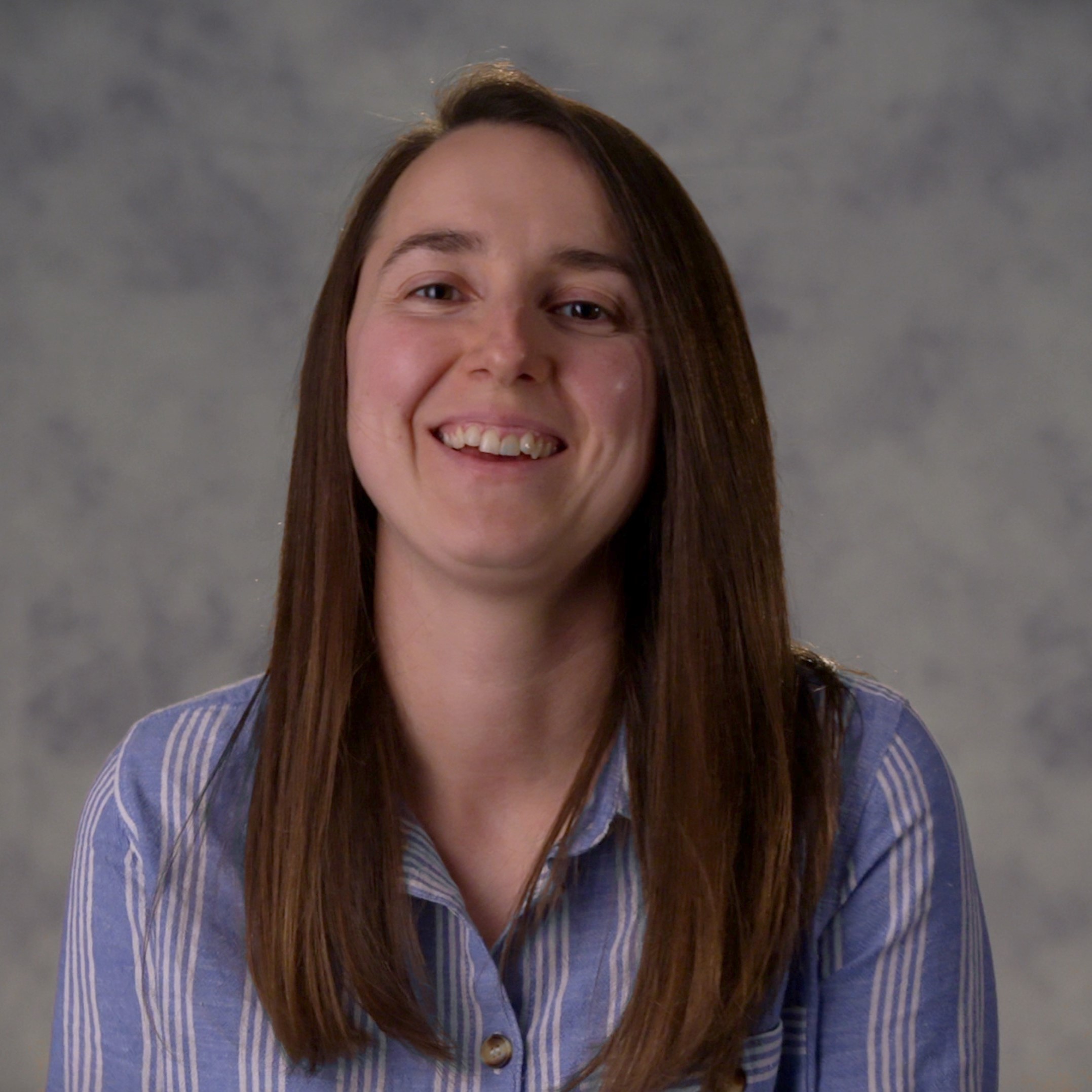 Hi, I'm Cieta and I'm the pperations manager for Electricity North West Services (ENWS).
My department has two distinct functions: the upgrading of all smart meter driven cut-out replacements across the North West, and the grounds maintenance of all Electricity North West distribution, primary and grid substations. Our scheduling office is based in Preston, which is where I'm based. My role requires me to think strategically about how ENWS can continually deliver on all of its targets, and I work with my management team every day to ensure we meet these. One of our key focus areas is customer satisfaction. All of my field and office teams interact with customers every day so it's really important to me that we take pride in exceeding customer expectations.

I've worked at Electricity North West for four years now and I love my job here. It's a fantastic place to work; colleagues take pride in what they do and they support each other. The company offers a wide range of employment options, as well as investing in meaningful training and development of its people. I'm so proud that we actively promote diversity and inclusion in the workplace and have created a meaningful business strategy around this.

One of my passions as a leader is to encourage and support the development of others. I always try to seek out opportunities for my team which will enhance their development, their career and their general satisfaction in work. As a leader here you are given the autonomy to deliver on key targets and initiatives in the way that you feel is the best approach. I feel this leads to innovative solutions as we're encouraged to collaborate with our colleagues to ensure we maintain a healthy network and keep the public and our colleagues safe.
Sala Gill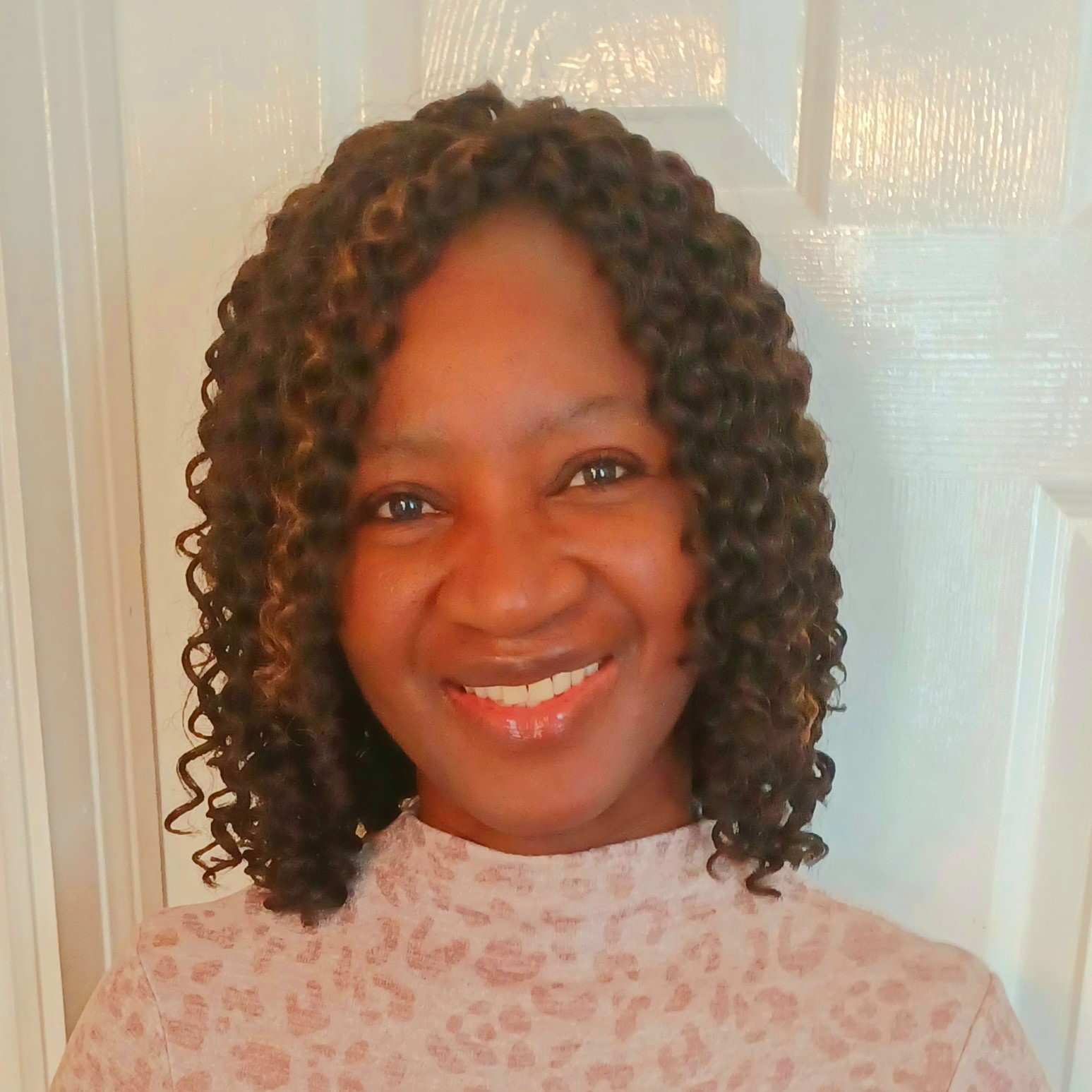 Hi, I'm Sala and I'm a personal assistant and engagement coordinator in our operations directorate.
Before joining Electricity North West, I worked in private companies within procurement and international sales. All my previous roles involved aspects of translation and communicating in French as English is not my first language. Even though I've lived in England for the past 25 years, I can sometimes misunderstand local sayings so please feel free to help me any time.
I started working here at the start of the pandemic, and my experience has been positive from day one. My welcome was warm with colleagues going out of their way to help me settle in and begin the process of understanding what we do, our culture and our place in the electricity industry.
The training, openness and support of colleagues gave me the confidence to consider and apply for my current role which involves providing day-to-day support to our operations director and their leadership team.
The other side of my role involves working closely with our internal communications team and coordinating engagement activities across our region.
The level of support and work flexibility that is readily available to all colleagues together with the informal advice and help that colleagues provide to each other is outstanding and I have had no regrets about joining this company.
I'm also proud to be a trained mental wellbeing champion and I'm available to support my colleagues if they need it. I lost a very close family member to a mental health condition and I can't help wondering if I could've helped them seek lifesaving support with the knowledge I've now gained as a mental wellbeing champion. Mental health doesn't just affect the person living with it but their loved ones too. I'm grateful to Electricity North West for helping me get a better understanding of mental wellbeing.
Matt James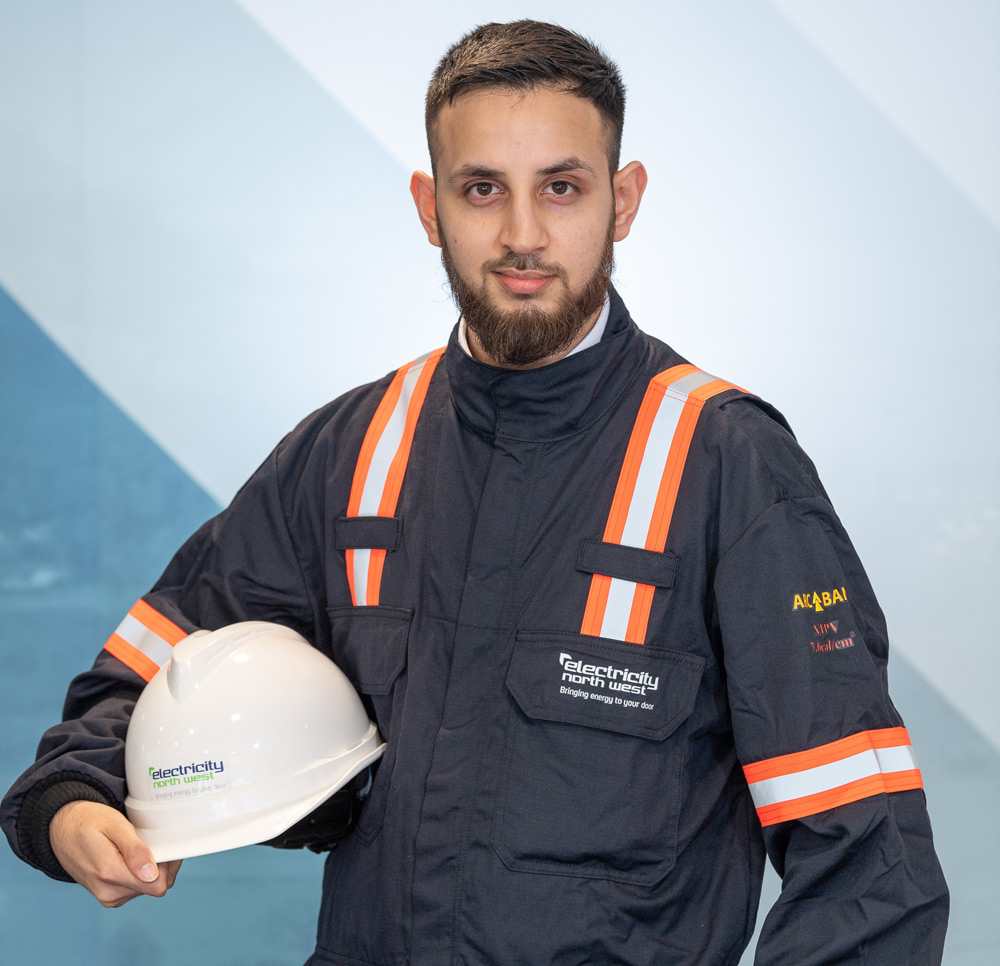 Hi, I'm Matt. I started at Electricity North West as a higher-level apprentice and now I'm a design assistant. I'm currently working on a programme to identify and replace over 700 pole-mounted transformers (PMTs) in the south of our region that may contain contaminated oil. It's a legal requirement for us to replace any which are contaminated by December 2025. We're working with the other distribution network operators to collectively verify which transformers do and do not need replacing so we can best utilise our resources to achieve this.
I'm a Muslim and I find that colleagues are very accepting of this.
Steph Cowell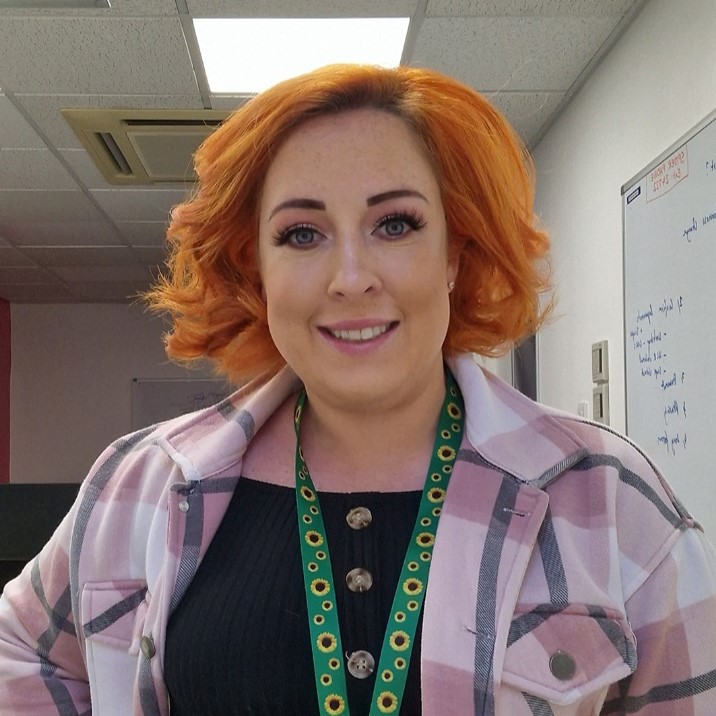 Hi, I'm Steph. I'm a streetworks coordinator at Electricity North West. I live in Preston with my husband and two children.
I've been with the company for almost seven years and have worked in our streetworks team for the last four. My role is diverse and ranges from speaking to councils about ongoing work or any issues that are happening out in public, to dealing with compliance issues on site, defects and raising permits for our fault work. I enjoy interacting with the different teams and departments in the business and with our external stakeholders.
I'm currently the lead for our accessibility colleague-led resource group (CRG). I've had arthritis for the past 15 years and had a hip replacement two years ago. I've always found my colleagues and leaders very supportive and accepting. I'm very proud to lead the CRG group and I'm passionate about creating an environment where we can provide support and advice for all colleagues, and to make our workplace accessible for all.
Dave Phoenix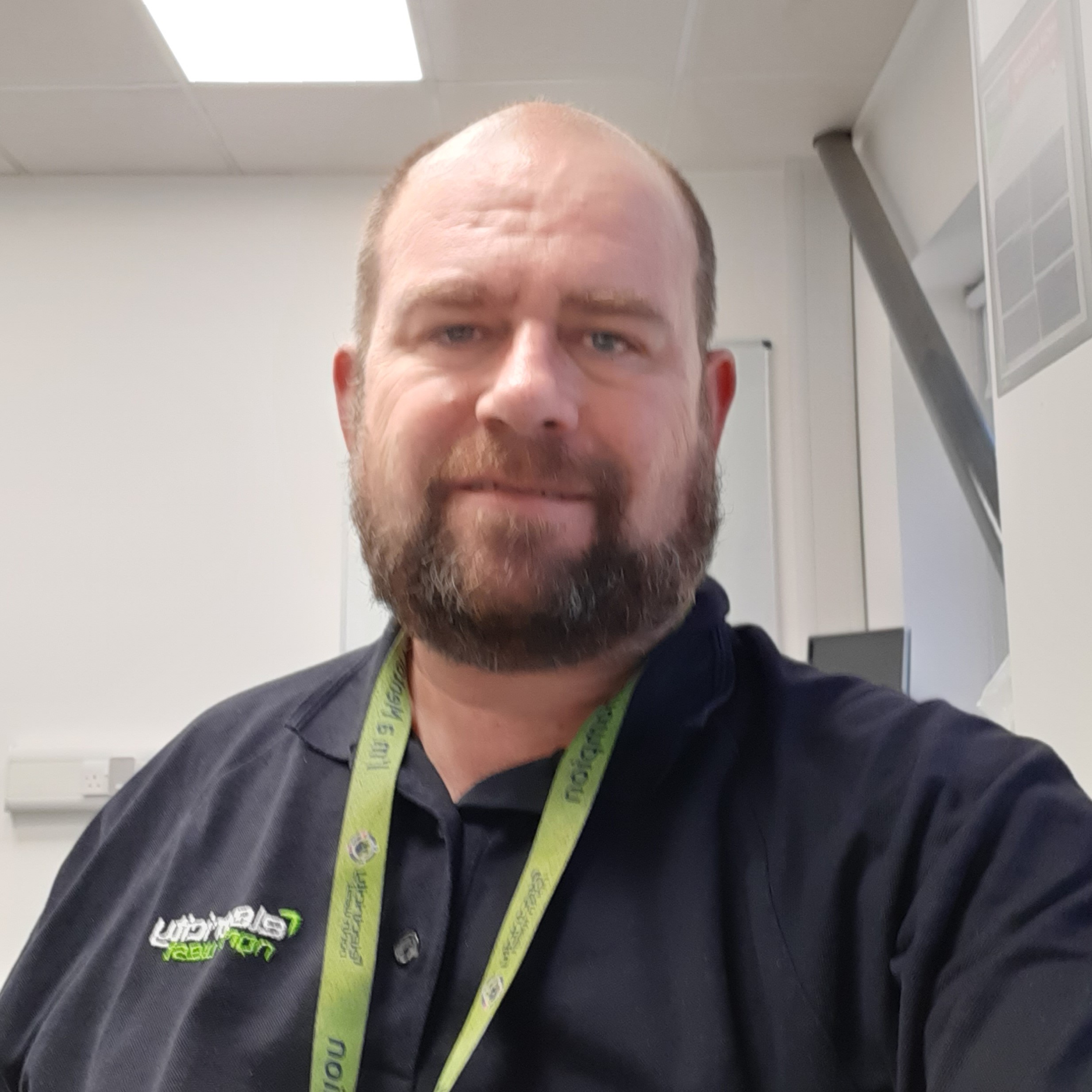 I am currently employed at Electricity North West and work from our Blackburn depot, in the Central Oil Reprocessing Department (CORD) as lead operator.
We provide transformer insulation oil to the company; this could be direct to substations as part of a transformer maintenance or repair, or to various depots to fixed storage areas to enable fitters to empty and replenish their oil vans. All the oil that we supply is reprocessed at our Blackburn site ready for redistribution. We also have the ability to regenerate oil that's in a transformer by attaching a processing plant and cleaning through a closed system.
I've worked for Electricity North West now for five years since leaving the Army and found it has sometimes been a challenge to alter my way of life. This has been made easier due to similarities in structure and the support from colleagues and senior management. There's also the great welfare and benefits package that's accessible to everyone and covers all aspects from mental health and wellbeing, to discounts with large retail providers. Electricity North West is a company where the ethos of working hard and reaping the benefits still exists, to the point that you know that something you have done can help hundreds, if not thousands of people.
I'm one of many mental wellbeing champions in the company who are available for colleagues to speak to if they're suffering from some form of mental health issue, or just feeling a little below par. It's a very worthwhile and rewarding role which gives colleagues the ability to address any issues without having to contact a third-party provider. It's a role that I've previously benefitted from myself and feel that I can give back to others now, using this experience. Unfortunately, there is still a stigma of 'man up' and this helps no one, apart from creating a culture of hiding things so as not to be seen as weak. Hopefully we can break this cycle, and more people will benefit from our help.
Louise Law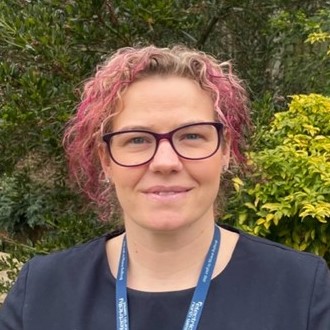 Hi, my name's Louise and I work as a health & safety advisor in Electricity North West's safety, health and environment team.
I joined the company in March 2022 following a full career in the British Army. As part of my resettlement and transition into civilian life I completed a qualification with the National Examination Board in Occupational Safety and Health (NEBOSH) to complement the health & safety qualifications I gained during my service.
As a safety advisor I provide support to colleagues on general safety enquiries and help with incident investigations. As a team we aim to develop a proactive attitude to safety, health and environmental matters by advising and encouraging a positive safety culture across the organisation.
Adapting to civilian life can be a challenging time for ex-forces people but the support I've received from my colleagues here has made the transition so much smoother. Being an ex-soldier means I have operated in many challenging environments and have transferrable skills which will help me in my role here, such as adaptability and working effectively in a team.
David Jones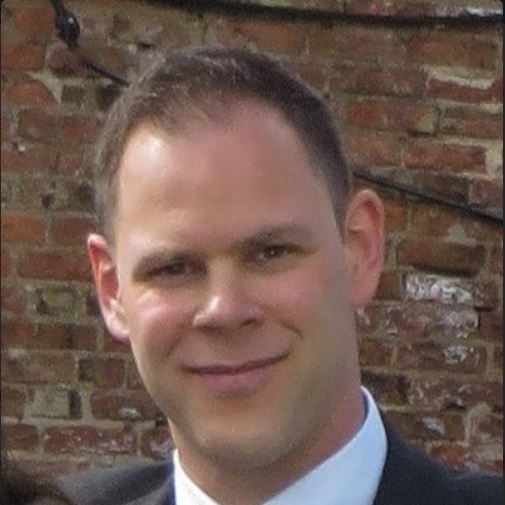 Hello. My name's David Jones and I'm a project controller working on our south area capital programme. I've been working for Electricity North West since 2010.
My role is to maintain accurate project data for the entire portfolio of projects undertaken by the Peak area capital engineering team from initiation through to construction and project closedown.
My role requires me to be proactive and take responsibility for gathering information from our planning and construction engineers, then collating this on our corporate systems. I provide updates to colleagues across the business on the performance of the capital programme.
I enjoy my role because I get to meet lots of people including engineers and commercial and contract managers to ensure the smooth running of the capital programme. I get the most satisfaction from working together to resolve risks and working on solutions to make sure that our business commitments are achieved.
I have dyslexia, which primarily affects the skills involved in accurate and fluent reading and spelling. This means I struggle with basic spelling and grammar, so I use the tools available in Microsoft to help me and I also write in a very factual manner, so I use as few words as possible.
I've always been open about my dyslexia and this has never been an issue with my colleagues who I sometimes ask to spell words out for me. But names of places can catch most people out!
Lisa Sumner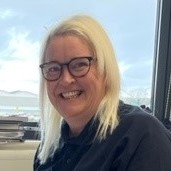 Hi – I'm Lisa and I'm a project manager for Electricity North West. My role involves the preparation of plans and estimates for projects in our capital programme, taking them through to full approval and seeing them through construction on site, managing scope and costs and updating forecast spend on a monthly basis.
A big part of my role is stakeholder engagement. I meet with councils, Highways England, police, developers, local businesses and members of the public as well as internal Electricity North West stakeholders to help make sure our projects are completed successfully.
What I enjoy about my job is the variety. Although the replacement of assets sounds repetitive, no scheme is the same and I enjoy the challenge. I get to work with people from various teams and enjoy the interaction and support that we give to each other to ensure we succeed even in the most challenging circumstances. There's a great mix of personalities in the business and I like the pride and commitment we all share, no matter what our differences are.
I also like the flexible working arrangements the company provides. Being able to split my time between the office, home and site and being able to work flexible hours is very important to me to help with childcare and other caring responsibilities (my mum has been diagnosed with Alzheimer's). It enables me to enjoy a good work/life balance and I appreciate the support given by the company.
Greg Blezard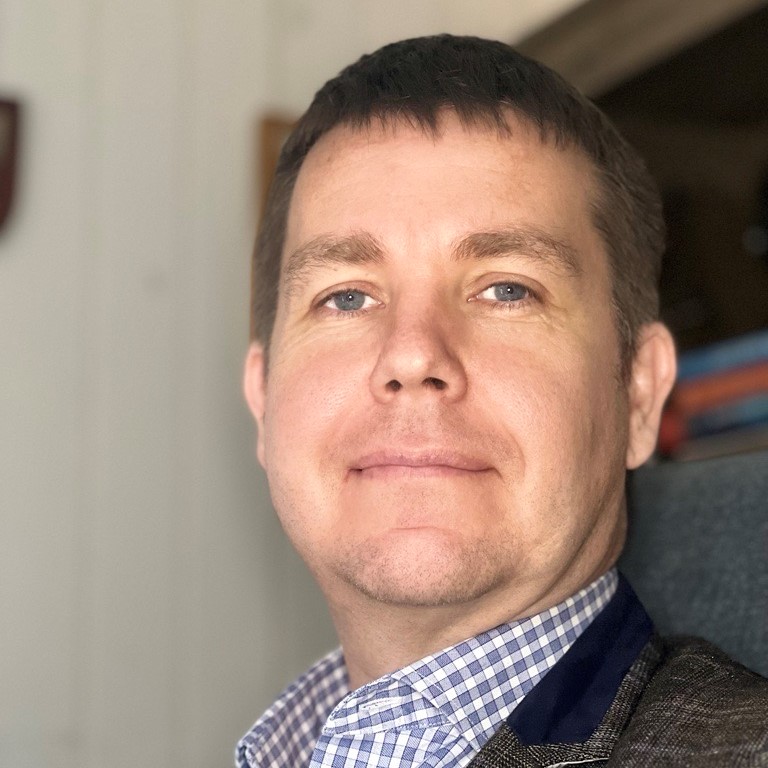 Hi, my name's Greg and I'm a member of the senior leadership team at Electricity North West leading the information and cyber security teams.
I left the Armed Forces in 2019 after a 23 year career in the British Army and went through the well-trodden journey of transitioning to civilian life. It's a well-documented fact that a lot of ex-military people can move roles a lot in the first few years as they settle into a role and company that inspires them. This is something I can relate to with two companies and different roles in the first two years of leaving. I joined Electricity North West in November 2021, instantly getting behind our purpose to deliver electricity to the region and join the journey to net zero.
During my time in the military I was fortunate enough to have had a significant amount of investment in my personnel development, which was crucial to both my ability to deliver my defined outputs, but equally to develop me as a future leader. Even in the short time I've been here, my development journey has continued and I'm currently studying an executive MBA with Cranfield University.
Although I've left regular service with His Majesty's Armed Forces, I continue to serve on a part time basis. I currently command an Army Reserve Signal Squadron, supporting the outputs of the British Army. Electricity North West received the silver recognition award in 2022 for the support they give to the Armed Forces community. Without the company's support I wouldn't be able to meet my responsibilities as a member of the Army Reserve.